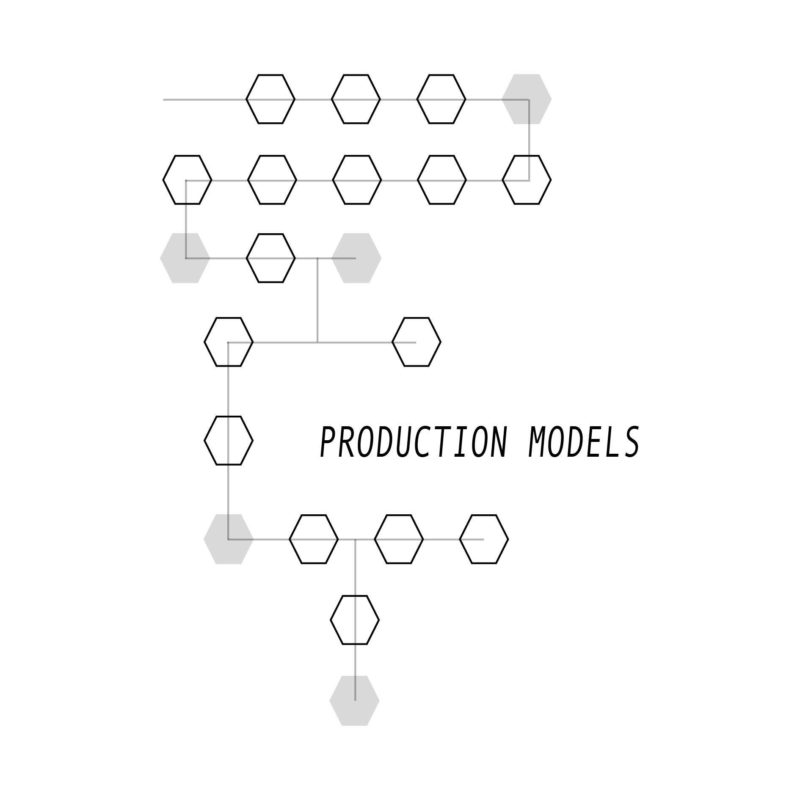 Production Models—Brussels, 2020
08 September 2020 - On & For
What are the current modes and conditions of artists' moving image production and what does the future entail?
The process of artists' moving image (AMI) production can be achieved through a plethora of methods. Artists can produce their own films as well as receive support from festivals or curators. On & For intends to shed light on these different options by sharing generated knowledge gained from artists, producers and other cultural agents on the intricacies and conditions of AMI production.
Originally devised as a public seminar, Production Models will now revolve around an online conversation, that moderator María Palacios Cruz will then adapt into a reflective text. The conversation's analysis will be accompanied by a production DATA SWAP, which provides a unique look at the figures of the production process of different AMI organisations – obtained from the guest speakers through a thorough questionnaire. Both the reflective text and the visual DATA SWAP will be published in this winter.
In addition, we have invited the director of ARGOS Centre for Audiovisual Arts, Niels Van Tomme, to provide a keynote on AMI production from the perspective of his Brussels-based institute, Belgium's prime distributor of artist film and video. ARGOS seeks to engage diverse audiences by supporting, (co-)producing, exhibiting, conserving and restoring artists' moving images.
Participants include Leonardo Bigazzi (Lo Schermo dell'arte, IT), Mason Leaver-Yap (KW Institute for Contemporary Art, DE), Marie Logie (Auguste Orts, BE), María Palacios Cruz (Elías Querejeta Zine Eskola, ES), Anže Peršin (Stenar Projects, PT), Reem Shilleh (Subversive Film, BE/PS), Niels Van Tomme (ARGOS, BE), Mohanad Yaqubi (Subversive Film, BE/PS).
Production Models  is kindly supported by the  Flanders Audiovisual Fund (VAF).

On & For Production and Distribution is initiated by Auguste Orts (BE) in collaboration with Kaunas International Film Festival (LT), LUX/LUX Scotland (UK), and Nordland Kunst -og Filmfagskole (NO). With the support of the Creative Europe Programme of the European Union.