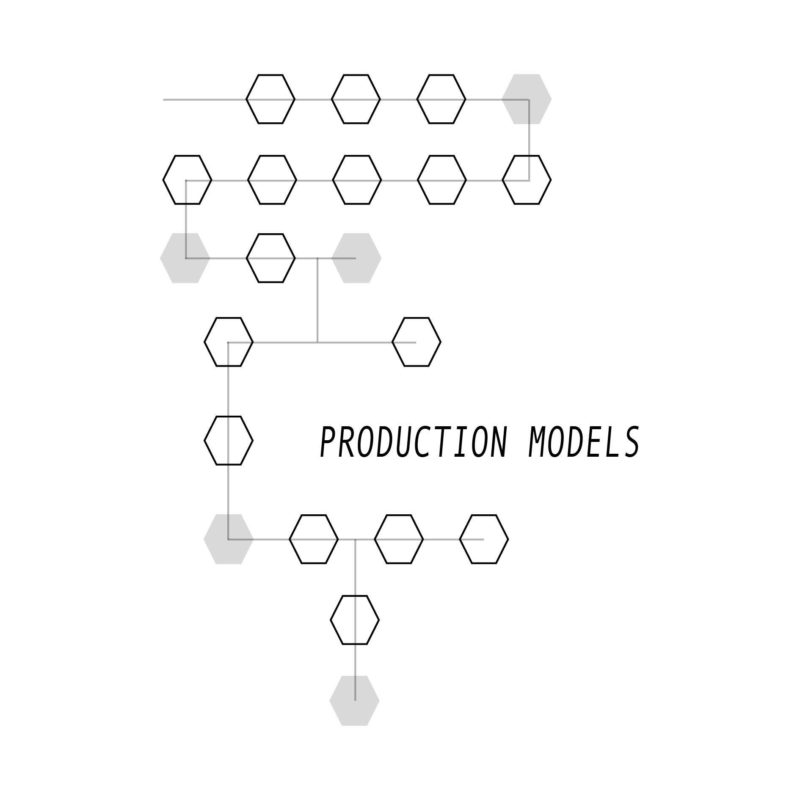 Production Models—Brussels
30 June 2020 - On & For
What are the current modes and conditions of artists' moving image production and what does the future entail?

Production Models is aimed at sharing and generating knowledge between artists, producers and other cultural agents on the intricacies and conditions of artists' moving image (AMI) production.
Originally devised as a public seminar, Production Models now invites arts professionals to reflect on the various modes, realities, and possible futures of production in a series of printed reflections, which will be posted between June and December of 2020.
Production Models gathers reflections from professionals with varying AMI production backgrounds: from artists to film festivals, from arts institutions to freelance curators, and from artist-run production platforms to independent producers.
Participants include: Leonardo Bigazzi (Lo Schermo dell'arte, IT), Marie Logie (Auguste Orts, BE), María Palacios Cruz (Elías Querejeta Zine Eskola, ES), Anže Peršin (Stenar Projects, PT), Niels Van Tomme (ARGOS, BE).

Production Models  is kindly supported by the  Flanders Audiovisual Fund.

On & For Production and Distribution is initiated by Auguste Orts (BE) in collaboration with Kaunas International Film Festival (LT), LUX/LUX Scotland (UK), and Nordland Kunst -og Filmfagskole (NO). With the support of the Creative Europe Programme of the European Union.