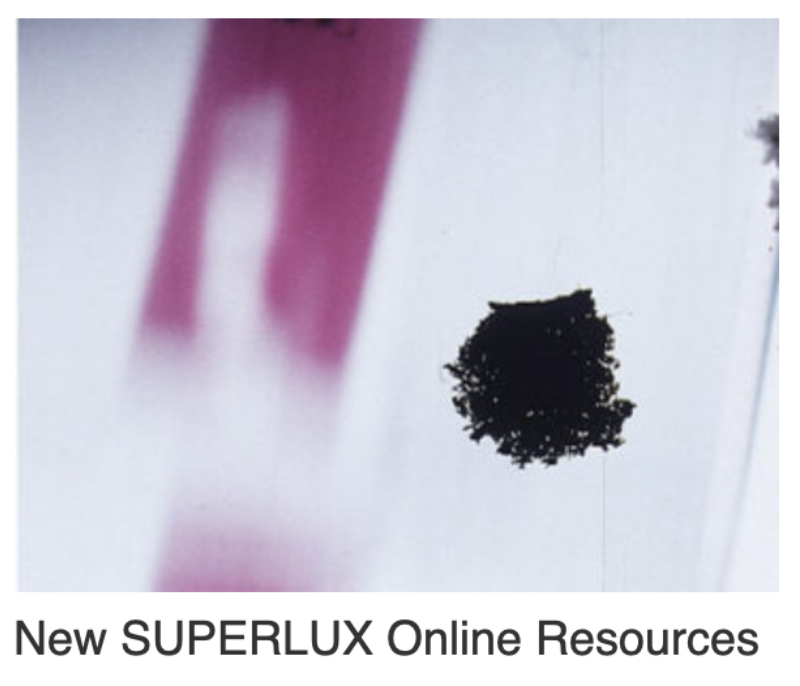 SUPERLUX Resources—Online, 2020-2021
01 December 2020 - LUX Scotland, Glasgow
On & For is delighted to support our partners at LUX Scotland in an initiative of their SUPERLUX programme: producing and distributing content on the mechanisms behind moving images, on how to get a project up and running, how to get it seen, and more!
Not only do SUPERLUX offer regular advice sessions for Scotland-based artists, both live and online (during lockdown), they are now producing content that may be consulted at any time, wherever you are in the world, with the initiative SUPERLUX Online Resources.
The series will be published between December 2020-March 2021, "with contributions from artists, curators and programmers within our networks both within and beyond Scotland."
If you are Scotland-based and want to be first in line to access their resources, you can log into the SUPERLUX site, click on the 'Resources' heading at the top of the page. You can become a SUPERLUX member for free! Follow their link to sign up: here.

The very first resource is about Working with Film Festivals:
These new resources will be published each month on the SUPERLUX members' website. The first topic that we focus on is 'working with film festivals'. We invited artist Michelle Williams Gamaker, curator Myriam Mouflih and curator Adam Pugh to respond to five set questions on the subject, sharing their experiences and knowledge about festivals with you in writing. They each answer these questions: How might artists decide which festivals are best suited to their work? What advice would you give to an artist who has never presented work at a festival before? What can artists expect to gain from showing work in this context? How can artists build relationships with festival programmers? If an artist isn't able to attend a festival in person, how can they get the most from the experience of having their work screened somewhere internationally?

For the second topic in the series published in January 2021, the focus is on Distribution:

We invited curator Maria Palacios Cruz, artist Morgan Quaintance and artist Rhea Storr to respond to five set questions on the subject, sharing their experiences and knowledge about distribution with you in writing. They consider networks of encounter, online contexts, and how artists can work together to distribute their work.

Online Contexts for Moving Image, invites artist Jenny Brady, artist Jamie Crewe and curator Shama Khanna to respond to the following questions:
How can artists find the online audience that they want for their work? What should artists be wary or conscious of when considering making or presenting moving image work for an online audience? How might curators or artists create the best context for a viewer to encounter a moving image work online? How can artists get the kind of feedback they need about their work when there is no cinema or gallery audience to encounter it in person in a public space? What are the positive aspects of presenting moving image work online for artists (or curators)?
The fourth topic, Commissioning artists' moving image, will be published in spring 2021, including contributions from curators Eoin Dara and Ellen Grieg.
We warmly welcome this contribution to knowledge circulation and will promote the SUPERLUX editions here online.

After SUPERLUX members have had first viewing of the material, they'll be re-publishing their resources for the general public on their website (luxscotland.org.uk). For more information on SUPERLUX, please visit their website: click here!

© Image by Annabel Nicolson, 'Frames', 1973. Courtesy of the artist and LUX.



Supported by On & For Production and Distribution, with the support of the Creative Europe Programme of the European Union.