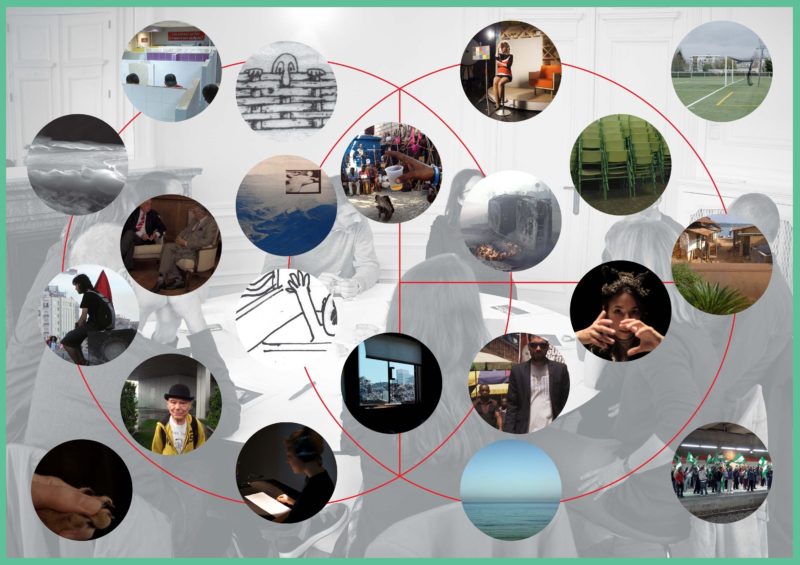 Publication
On & For Production (2014 to 2016) is a printed memory of the On and For Production sessions aimed at sharing the experiences that were gathered over the course of the initiative. The publication brings together a series of commissioned texts by artists, curators and researchers for each On & For edition.
The authors—María Palacios Cruz, Gil Leung, Colin Perry, Werker Magazine, Émilie Bujès and Antonio Gagliano—were each invited to attend a complete edition of On & For, and to then translate into text, image or other formats what they saw and heard. Published as a whole, the pieces created now function as a diary of the initiative's evolution over the last years.

A free digital download of the text and poster are available here.