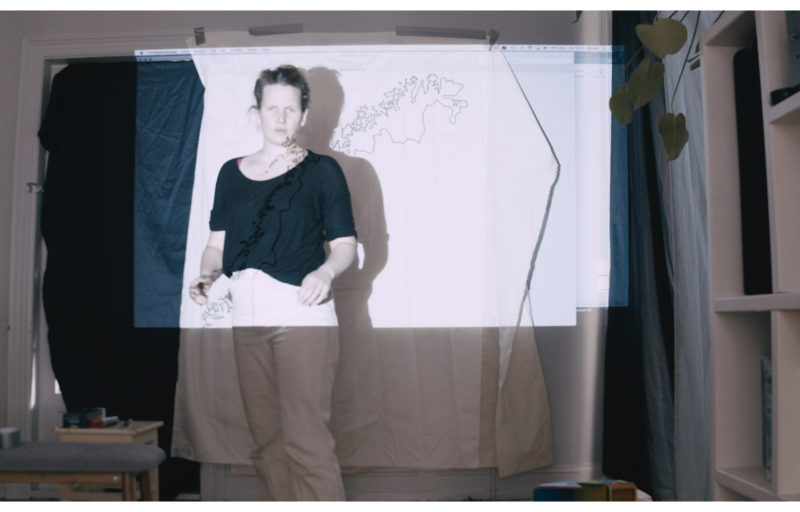 Videos: Case Studies—Online, 2021
Mapping Distribution: New Norwegian Initiatives was a collaboration between On & For Production and Distribution and Kunstnernes Hus Kino.
Across five videos released weekly on Kunstnernes Hus Kino's website, a series of invited Norwegian organisations and networks involved in creative audiovisual distribution shared knowledge to illuminate the variety, particularities, audiences, contexts and needs they were immersed in and responded to. The video series culminated in an online roundtable, Distributed Futures: Alternative Circuits for alternative films?

False Belief, Mobile Egress and What is a Woman?
Film directors Lene Berg, Knut Åsdam and Marin Håskjold, all part of the new film agency Jack, reflect upon their experiences from their own self-distribution.

Video: False Belief by Lene Berg


Video: Mobil Egress by Knut Åsdam
Video: What is a woman? by Marin Håskjold

The International Sámi Film Institute/Sápmifilm
The International Sámi Film Institute/Sápmifilm (ISFI) enables films in the Sámi language to be made and distributed. Do we need alternative structures for alternative films? Can alliances across artistic disciplines help create better structures fort artist and independent film? These questions are reflected upon in the video.

Video: Distributing Sámi and Indigenous Films by The International Sámi Film Institute/Sápmifilm
Nordland School of Arts and Film
Nordland School of Art and Film (NKFS) in Lofoten is an art school specialising in moving image. 'Hallway Conversations', a piece commissioned by Katja Eyde Jacobsen from NKFS, invites professionals across the disciplines of visual art and film that are actively engaged in questions of distribution to contribute to a series of video reflections and a panel discussion.


Video: Hallway Conversations by Katja Eyde Jacobsen


Jack Film Agency
Jack Film Agency is a newly established agency for film distribution, developed in the environment of Nordland School of Arts and Film. Three of the initiators of the film agency Jack, namely festival programmer Cato Fossum, filmmaker Mariken Halle and artist Knut Åsdam in conversation with Louisa Olufsen Layne contributed with their reflections in video to this initiaive.
Video: Why Jack? by Cato Fossum
Video: Home to the Audience by Mariken Halle
Video: Knut Åsdam and Louisa Olufsen Layne in conversation


Arctic Moving Image & Film Festival
The Arctic Moving Image & Film Festival (AMIFF) is a film and art festival in Harstad, created with an ambition to link different expressions in film. Nicolas Siepen contributes to the conversation about distribution with Gadget + Desire.


Video: Gadget + Desire by Nicolas Siepen