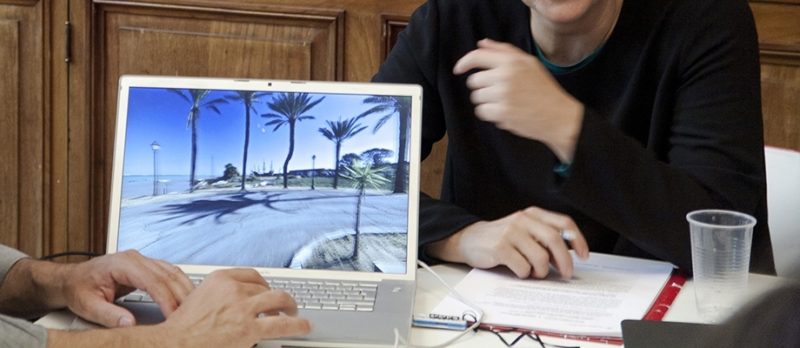 Distribution Models—Brussels, 2019
26 April 2019 - Beursschouwburg, Brussels
On & For: Distribution Models
The distribution of artists' moving image is vast. It's a plain that stretches from film festivals to university auditoriums, from art galleries to the Internet. The climate of artists' moving image distribution is changing, and On & For wants to track these changes, discover how peers move with the times, share how to distribute effectively and imagine together how to be progressive in modes of distribution.
On & For: Distribution Models will host a panel-presentation and distribution case studies, inviting various distribution platforms to present their methodologies and a selection of moving image projects in distribution. The day's event will bring together an array of voices from artists' moving image distribution and bring the discourse surrounding its complexities to the fore.
On & For: Distribution Models aims to be a meeting ground for artists and distributors to gather data and to debate on where the future of distribution is leading—and how to keep up with it!
On & For: Distribution Models is moderated by Helena Kritis.
PROGRAMME
13:00 Doors open at Beurscafé—Beursschouwburg
13:00 - 14:45 Panel-presentation
14:45 - 15:00 Short break
15:00 - 17:00 Case Studies & Open to public debate
17:00 Reception
Entrance: Free! But please reserve your seat online here.
On & For Production and Distribution is a European cooperative project initiated by Auguste Orts (BE) in collaboration with Kaunas International Film Festival (LT), LUX/LUX Scotland and Nordland Kunst -og Filmfagskole (NO). With the support of the Creative Europe Programme of the European Union.
Kindly supported and hosted by Beursschouwburg, Brussels.