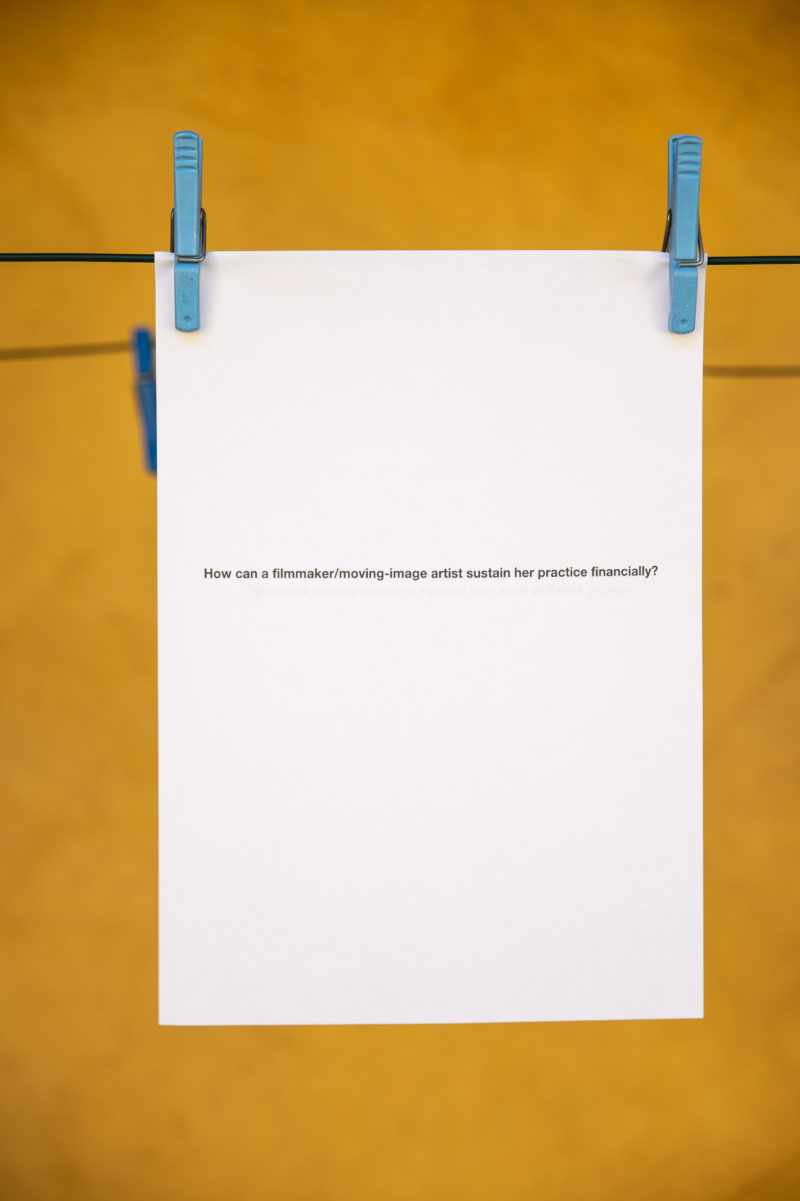 Publication Launch—Online, 2021
27 May 2021 - Brussels
Announcing On & For Production and Distribution's forthcoming publication!


The field of artists' moving image has emerged as one of the most vibrant areas of artistic practice today. But how does this work get made, how is it distributed, and how can its discourses evolve and proliferate widely on such an 'in-between' footing, straddling film and visual arts? From these questions arose On & For Production and Distribution (On & For), a European collaborative project initiated by the Belgian production and distribution platform Auguste Orts, in collaboration with Kaunas International Film Festival (LT), LUX/LUX Scotland (UK), and  Nordland  Kunst-og  Filmhøyskole  (NO).

Over the past three years, On & For (2018-2021) has worked to support and energise artists' moving image as a field, and to stimulate discourse on production and distribution through public seminars, workshops, and screenings. It has brought together artists, producers and distributors from near and far and worked within art school, institutional and cooperative contexts. Following on from this activity, the publication comprises twelve essays, and contains drawings, reflections, ponderances, quotations, and the fruits of collaborative studies.



Edited by Brussels-based visual artist and On & For Project Coordinator, Rebecca Jane Arthur assisted by Elizabeth Dexter, with written and visual contributions from Jenny Brady, Jamie Crewe, Shama Khanna, Nina de Vroome, Natalie Gielen, Maxime Gourdon, Ilona Jurkonytė, Juliette Le Monnyer, Anna Manubens, Rachel Somers Miles, María Palacios Cruz, Niels Van Tomme and Jue Yang. Part For Dummies how-to guide, part yearbook, for the reader to peruse and use as she sees fit.

Design: Caroline  Wolewinski  of Bureau  Wolewinski, assisted by Louise Serlet.
On & For Production and Distribution is a not-for-profit project that aims to make the ambit of artists' moving image enriching and accessible to all. The publication is released as an open-access pdf, freely available online and in a limited run of 500 printed copies. It is available here. Printed versions are available.