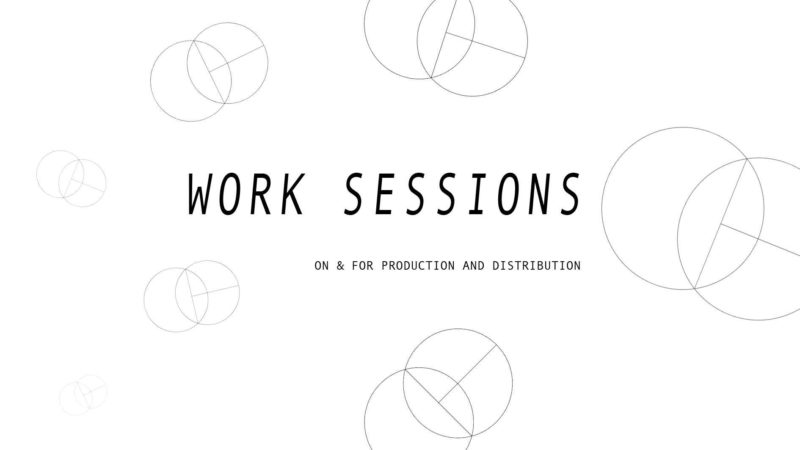 Work Sessions—Brussels
29 May 2020 - Brussels
The Work Sessions provide a platform for artists to share projects in development with a small group of invited professionals in order to receive conceptual and strategic feedback and to connect with prospective co-producers. The sessions are conceived as an adaptation from cinema industry models in response to the specific demands of the contemporary art context.

Projects: Qui parle? / Wie spreekt? by Manon De Boer and Latifa Laâbissi (Auguste Orts/FIGURE PROJECT), Speech, (Oslo, chapter 2), by Knut Asdam (Nordland Art and Film School/osloBIENNALEN), NSR by Wim Cartysse (Escautville), Goodwill Moon Rock Project by Santiago Reyes Villaveces (Ilona Jurkonytė)

The Work Sessions are by invitation only.


With the support of the Flanders Audiovisual Fund (Vlaams Audiovisueel Fonds- VAF). Kindly hosted by Beursschouwburg, Brussels.
On & For Production and Distribution is a European cooperative project initiated by Auguste Orts (BE) in collaboration with Kaunas International Film Festival (LT), LUX/LUX Scotland and Nordland Kunst- og Filmskole (NO). With the support of the Creative Europe Programme of the European Union.