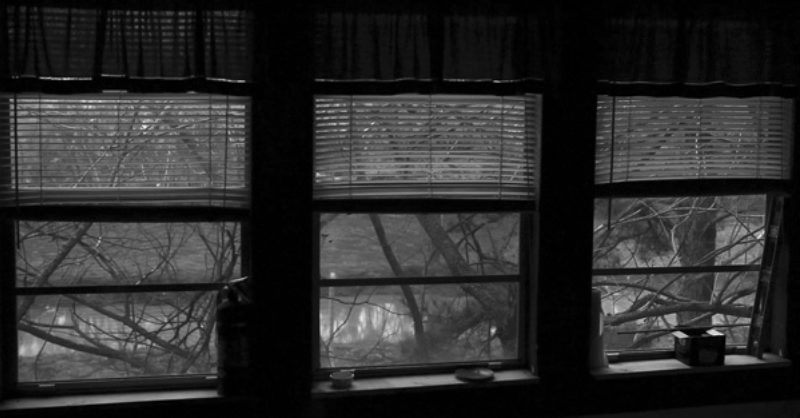 Disquieting Nature © Christine Meisner
Disquieting Nature by Christine Meisner
SONIC CARTOGRAPHIES: Christine Meisner in conversation with María Palacios Cruz
Case Study: Disquieting Nature by Christine Meisner (2012)
Christine Meisner's video work Disquieting Nature is the second part of a trilogy, which interrelates landscape, music and the notion of liberty in the context of an ideational US-American expansion. Combining video footage with images drawn by hand, the video gradually uncovers the landscape and its music having been constantly witness of violent pervasion. The sound and structure of the blues and its narrative form were the starting point for the cooperation with American composer William Tatge. The hidden stories behind the filmed sites are told in form of an extended song—music is always present, drives the story and thus gets the role of a narrative element.
The conversation between Meisner and film curator María Palacios Cruz will discuss the production of the trilogy whilst focusing on how music affects the project on many levels: its research, concept, filming, editing and the challenges involved in setting up of a creative partnering.
Disquieting Nature evokes a sense of moving through the memory of a landscape and its music. The first Delta blues songs told the story of black agricultural labourers and how they regained their liberty in a segregated and increasingly racist society. The rhythmic cadences, structures and narratives of those early songs were the starting point for artist Christine Meisner's cooperation with composer William Tatge, during which the artists developed ideas of an "abstract blues" in the form of a video piece.

CHRISTINE MEISNER has developed a body of work that intertwines video, drawing, writing and sound. Her projects depart from an extensive research into the histories of colonization in Africa, the Americas and the Atlantic slave trade. Violence as an unresolved dimension of human existence and the strive for freedom are ongoing topics underlying her works. Disquieting Nature was commissioned in 2012 for the The Walther Collection's exhibition Appropriated Landscapes, curated by Corinne Diserens. Meisner lives and works in Berlin and Brussels and is teaching at l'erg, École Supérieure des Arts in Brussels. Her works have been shown recently at Tranzit, Bratislava; La Maison Rouge, Paris; The Walther Collection, New York/Ulm; Centre Pompidou, Paris; Koldo Mitxelena, San Sebastian; MUMOK, Vienna; Salzburger Kunstverein; Extra City Kunsthal, Antwerp, MUSEION, Bolzano; Bucharest and Brussels Biennals.
MARÍA PALACIOS CRUZ is Deputy Director at LUX. From 2010 to 2012, she was the director of Courtisane, an annual festival in Ghent, Belgium, where she continues to be involved as an associate programmer, and was a lecturer at l'erg from 2009 to 2013. She has curated screenings, events and exhibitions for festivals and institutions including Cinematek (Royal Belgian Film Archive); Impakt Utrecht; WIELS, Brussels; M HKA, Antwerp; ARGOS Centre for Art and Media, Brussels; Naples Independent Film Show; Videoex, Zürich, Animate Projects, London; Instituto Cervantes, London and Centre Pompidou, Paris. Together with Mark Webber, she is the co-founder and manager of The Visible Press, a London-based imprint for books on cinema and writings by filmmakers.