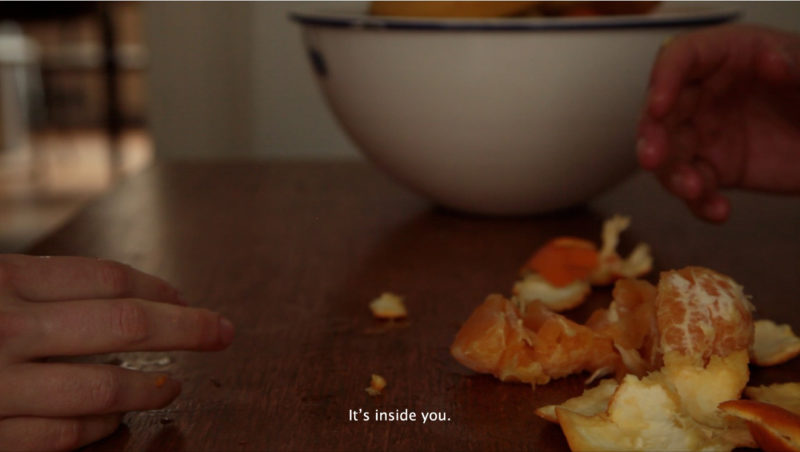 Eiqui Chegan Os Meus Amores © Alex Reynolds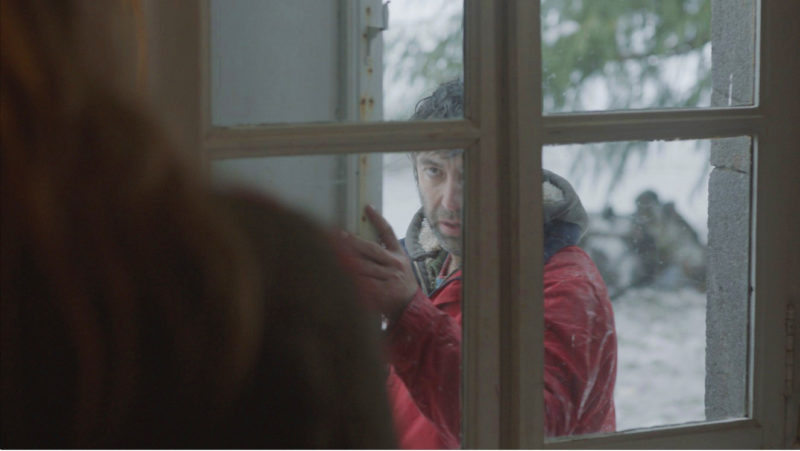 Eiqui Chegan Os Meus Amores © Alex Reynolds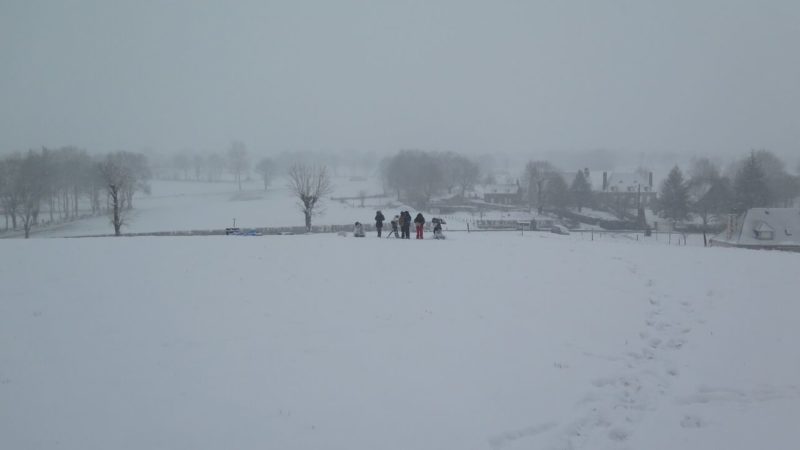 Eiqui Chegan Os Meus Amores © Alex Reynolds
Eiqui Chegan Os Meus Amores by Alex Reynolds
Two people meet for the first time inside a house they don't belong and build a joyful relationship to rhyme, violence, and each other that makes us fear for their lives. As they negotiate their cohabitation and their boundaries (physical, spatial and sonic) it becomes apparent that not only the space of the house is in dispute but also the control over the narrative matrix that they inhabit. Eiqui Chegan Os Meus Amores [Here come my loves] builds itself up as a free, playful exploration of Derrida's concept of unconditional hospitality through narrative, emotion, and rhythm.

In this cinematic take on unconditional hospitality, sound and rhythm take center stage as a means to run through and invade spaces and bodies without the possibility of negotiation, sometimes resulting in exaltation, other times in violence. We think about the contagious, sticky nature of music as something that happens unconsciously, but what would happen if we were to consciously play with sound's invasive character to take over a space, a body, or a narrative?
The film delves into an obsession with how we trespass one another through images, through sound, or the imagination needed for empathy to occur... It is a film that deals with how we connect with one another, but also how this connection can turn into a form of invasion when misplaced. Joy and foreboding coexist in the film as a love that refuses to be contained and finds itself up against inevitable violence.

ALEX REYNOLDS (b. 1978, Bilbao) is an artist and filmmaker living in Brussels and Berlin. Honing into the intersection of portraiture and fiction, her films explore the expansive and invasive potential of point of view, empathy, and rhythm, often walking the line between tenderness and violence to insistently ask: how to live together?

Recent exhibitions and projects include Every Object is a Thing but not every thing is an object, Hollybush Gardens, London; This Door, this Window, Estrany de la Mota, Barcelona; La timidité des cimes, FRAC Lorraine, Metz; Playground Festival, Leuven; She is a Film, galería Marta Cervera, Madrid; Moving Image Contours: Points for a Surrounding Movement, Tabakalera, San Sebastián; Stiff Hip Gait, Komplot, Brussels; We Can't Go Home Again, CAC, Vilnius; Elisabet, Lena, Tobias…, National Music and Theatre Library of Sweden, Stockholm; A Trip to the Moon, Before and After Film, Bonniers Konsthall, Stockholm...
Her films have been screened at festivals including FIDMarseille, Les Rencontres Internationales, Aesthetica Film Festival and Kunstfilmtage Düsseldorf.