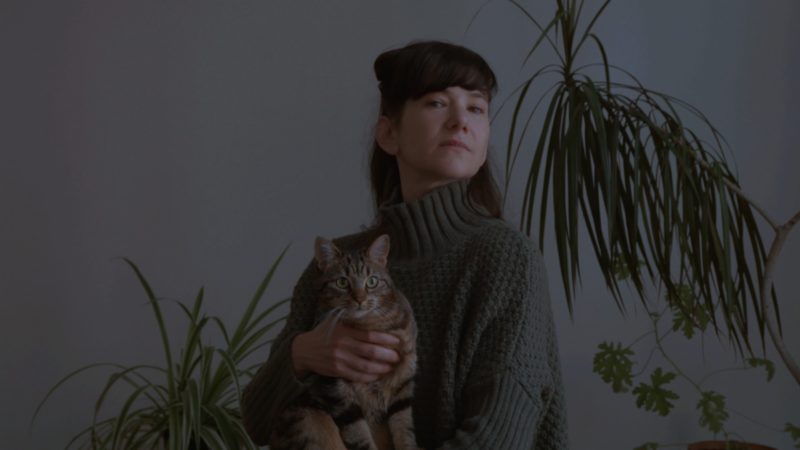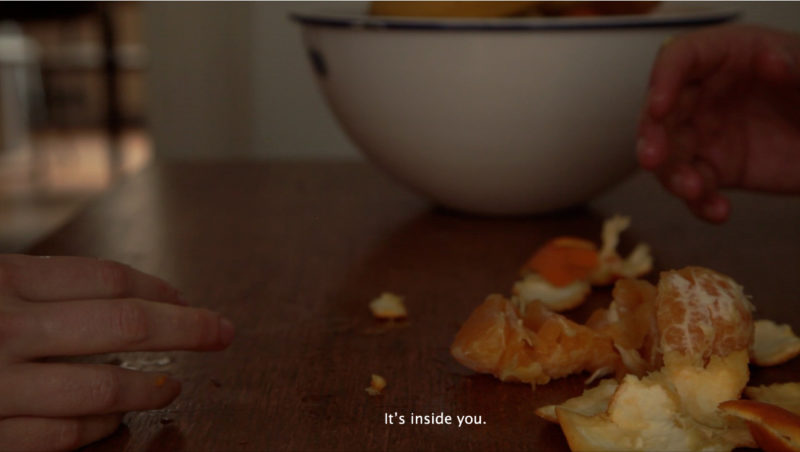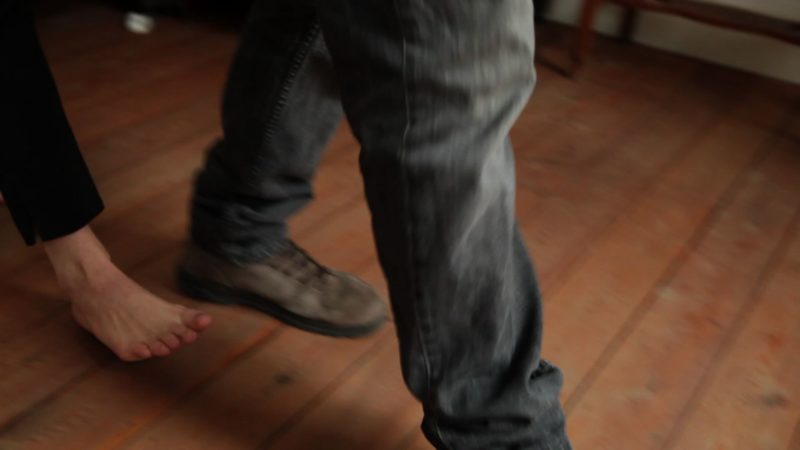 Case Study—Brussels, 2018
15 November 2018 - CINEMATEK, Brussels
Alex Reynolds in conversation with Anna Manubens
CINEMATEK, Brussels, 5-7 pm.
Free of charge. Booking required. Please email: info@onandfor.eu
The talk will be held in English.
The On & For Case Study is a public seminar that consists of both a screening and talk with artists and their producers. The Case Study develops as a horizontal conversation in which the speakers and the audience get a chance to share concerns, strategies and knowledge of available and lacking means when it comes to making a film happen.
Alex Reynolds presented her feature length fiction film project Eiqui Chegan Os Meus Amores [Here come my loves] during the Work Sessions—London, 2015 together with the independent curator Anna Manubens as her producer. Almost three years later, On & For Case Study welcomes Reynolds and Manubens back to On & For in order to share in their project's development and unpack questions of working together.
In Eiqui Chegan Os Meus Amores, Reynolds explores 'Derrida's concept of unconditional hospitality through narrative, emotion, and rhythm.' This feature-length project marks the culmination of her practice, in which she insistently questions how to live together.
In the process of constructing Eiqui Chegan Os Meus Amores, Reynolds developed its script and imagery through the production of two autonomous mid-length films: Ver Nieve [To see snow], which used games to trigger a performative writing of the script, and Esta Puerta, Esta Ventana,[This door, this window], which isolated the element of communication through rhythm that will be present in the feature film. In winter last year, she also shot the first scenes of the feature film with the budget then raised and formed the short film A Fox Comes in.
Taking these works by Reynolds and her working relationship with Manubens as a case study, the artist and producer will cover the various stages, challenges and collaborations that their film productions have gone through. They will address the specific context of the feature film, Eiqui Chegan Os Meus Amores, and how the real-time speculation on what the film will be and how it will be made has always gone hand in hand with the question of how to work together over such a long period of time.
To combine friendship and work is not an easy task, and most people with some common sense would always advise to separate them as much as possible. In our case, we decided not to from the start... almost as a political stance, perhaps as a result of an intuition that making a film, or this film in particular, also had something to do with this risk and this learning experience, with an exercise in listening.

—Alex Reynolds on choosing to work together, Lundi de Phantom No. 32, Khiasma, 2018.
In a reflection on Reynolds' practice and working together, a conversation between Reynolds and Manubens was published by Khiasma on the occasion of Lundi de Phantom No. 32: Alex Reynolds. This document shares intimacies and insights on rhythm, sound, narration, editing, and collaboration.
Here you can find the publication in French.
Here you can find the publication transcribed in English.
ALEX REYNOLDS is an artist and filmmaker living in Brussels and Berlin. Honing into the intersection of portraiture and fiction, her films explore the expansive and invasive potential of point of view, empathy, and rhythm, often walking the line between tenderness and violence to insistently ask: how to live together?
Recent exhibitions and projects include Every Object is a Thing but not every thing is an object, Hollybush Gardens, London; This Door, this Window, Estrany de la Mota, Barcelona; La timidité des cimes, FRAC Lorraine, Metz; Playground Festival, Leuven; She is a Film, galería Marta Cervera, Madrid; Moving Image Contours: Points for a Surrounding Movement, Tabakalera, San Sebastián; Stiff Hip Gait, Komplot, Brussels; We Can't Go Home Again, CAC, Vilnius; Elisabet, Lena, Tobias…, National Music and Theatre Library of Sweden, Stockholm; A Trip to the Moon, Before and After Film, Bonniers Konsthall, Stockholm... Her films have been screened at festivals including FIDMarseille, Les Rencontres Internationales, Aesthetica Film Festival and Kunstfilmtage Düsseldorf.
ANNA MANUBENS is an independent curator and producer with a preference for hybrid roles at the intersection between writing, research, programming, project development and exhibition making. Before moving back to Barcelona in 2017, she was Head of Public Programmes at the CAPC Musée d'art contemporain in Bordeaux. She had previously combined her independent activity as a curator and programmer with a regular collaboration with the Belgian artist-run organisation Auguste Orts, with whom she became project manager for the two first editions of On & For Production. In parallel to this, she taught at Pompeu Fabra University (Barcelona) and has curated exhibitions such as When you fall into a trance with Emily Wardill (La Loge, Brussels, 2014), Moving Image Contours, co-curated with Soledad Gutiérrez (Tabakalera, San Sebastián, 2015), Hacer cuerpo con la máquina: Joachim Koester (Blue Project Foundation, Barcelona, 2016), or Visceral Blue (La Capella; Barcelona, 2016). She was the artistic director of LOOP festival in 2011 and 2012; and with Hamaca, she developed Apología/Antología: an on-line publishing project that analyses and provides access to 60 years of video creation in Spain.
Ver Nieve by Alex Reynolds
Ver Nieve [To See Snow] (2016) is a short piece in which negotiation with the other is presented as ...
Read More
Eiqui Chegan Os Meus Amores by Alex Reynolds
Two people meet for the first time inside a house they don't belong and build a joyful relationship ...
Read More