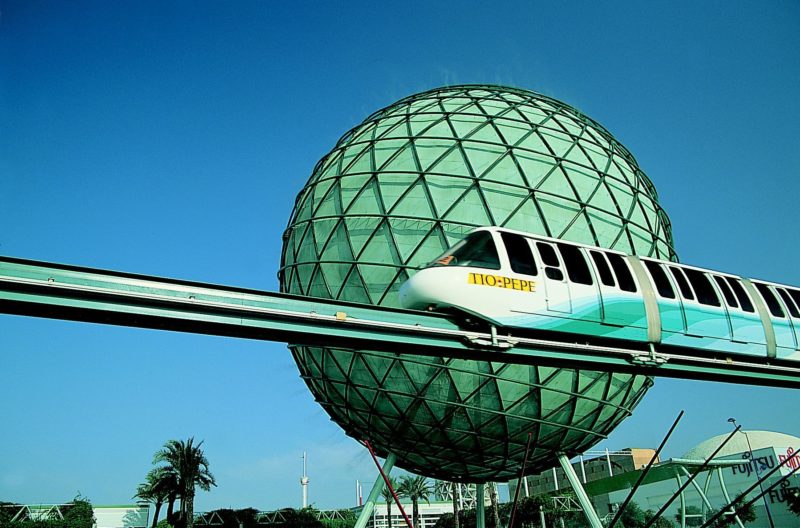 Presentation materials: El año del descubrimiento by Luis López Carrasco
El año del descubrimiento by Luis López Carrasco
In 1992 two major events took place in Spain: The Olympic Games in Barcelona and the Universal "Expo" in Seville, linked to the Fifth Centenary of America's Discovery. Ten years after Felipe Gonzalez's labour party victory, Spain appears as a vibrant, modern and civilised country in the eyes of the international community. A glorious year culminating the "happy eighties" in which Spain ceased to be the eternal undeveloped, miserable and poor country to become a future economic world power.
However, in a south-eastern small town, Cartagena, some riots and protests caused by factory closures and deindustrialization policy ended in the burning of the regional parliament with Molotov cocktails. Surprisingly enough, an event with such symbolic power has remained forgotten or unknown by most of the population as a result of the undisguised establishment's desired to configure specific political subjectivities.
El año del descubrimiento continues the work of Luis Lopez Carrasco in his previous film El futuro mixing real and fake footage to reenact scenes of the past and reconstruct the contradictions of Spain ́s recent history as the roots of the current social, economic and institutional crisis. In addition, El año del descubrimiento connects with a crucial moment within the construction of the European project, the Maastricht Treaty; the relocation of the industrial fabric and neoliberal expansion after the fall of the Eastern bloc.
LUIS LÓPEZ CARRASCO (Murcia, Spain, 1981) is a filmmaker and writer. In 2008 he co-found- ed Los Hijos, an experimental cinema and documentary collective. His work has been shown in numerous international film festivals like Locarno, Rotterdam, NYFF Film Society of Lincoln Center, BAFICI or Viennale and contemporary art centres like Museo Nacional Reina Sofía, Museo Guggenheim de Bilbao, Centre Georges Pompidou. Mar del Plata International Film Festival, Distrital Film Festival, Lima Independiente Film Festival, CGAI and Arteleku dedicated monographic focus of Los Hijos work. European Film Festival Paliç awarded his career with Underground Spirit Award 2015. Their first feature-length film, Los materiales was awarded with the Jean Vigo Prize for Best Direction (Punto de Vista International Film Festival 2010) and International Jury ́s Special Mention (FiD Marseille 2010). It was also chosen by Cahiers du Cinema Spain magazine as one of the 10 best "invisible" films of 2010 (films awarded in festivals but without commercial release in Spain).

In 2013, Luís Lopez Carrasco directed his first feature alone, El futuro (The future) which was premiered in Locarno International Film Festival and was awarded in BAFICI 2014, Lima Independiente 2014, Uruguay Winter Festival 2014 and IBAFF 2014. He is also producer of True Love, (Ion de Sosa, 2011) and Sueñan los androides, (Ion de Sosa, 2014)
Production: Luis Ferrón and accompanied by CA2M
Stage of development: in development