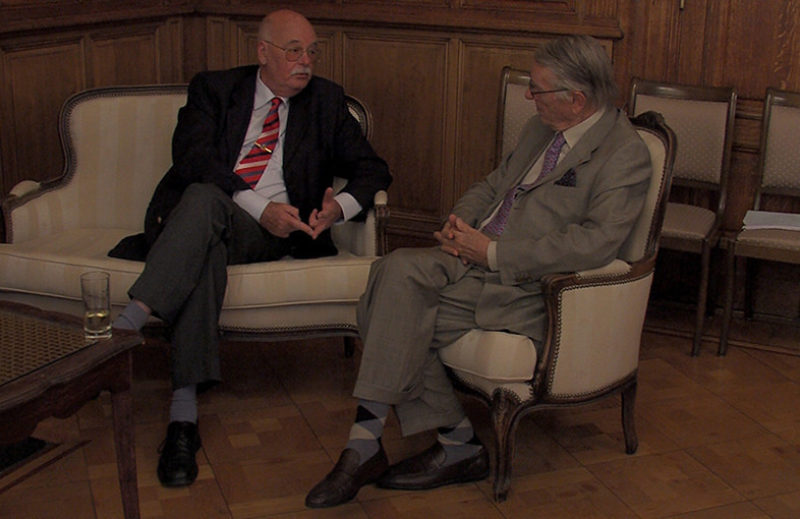 Fierté Nationale © Sven Augustijnen
Fierté Nationale by Sven Augustijnen
Fierté Nationale is a vast documentary film preceded by a research process that is as ambitious as it is delicate. The title – which translates into 'National Pride' – ironically refers to the Fabrique Nationale de Herstal, the Belgian weapons manufacturer from Liège that keeps Belgium's national pride high through the design, the production, the export and the licensing of weapons to Western countries. An example is its crown jewel, the FAL (Fusil Automatique Léger), a rifle which was nicknamed "the right arm of the Free World" during the Cold War, and which boasts in its trophy cabinets such charismatic leaders as Che Guevara and Patrice Lumumba.
The manufacture, trade, use and even the resale and reuse of those arms generate a non-negligible density of points in the geopolitical map of the last century. Fierté Nationale is neither a documentary film on the Fabrique Nationale d'Hérstal, nor on the fabrication, the traffic or the problematic of light weapons. Instead, Sven Augustijnen sets out to trace a route through the maze of conflicts in which the FN arms where, and are still, used that should allow for a chosen glimpse onto that dense geopolitical cartography, and for a purposely non-conclusive reconsideration of the imbrication between arm trade and power balance.
SVEN AUGUSTIJNEN (1970, Mechelen, Belgium). His work concentrates on political, historical and social themes while constantly challenging a genre definition that reflects a wider interest in historiography and a predilection for the nature of storytelling: 'Historiography is by no means a natural phenomenon. The way we use stories, images and fiction to construct reality fascinates me.' His films have been included in international exhibitions and festivals such as in Tate Modern, Centre Pompidou, Artist Space, Wiels, Kunsthalle Bern etc. In 2007 he participated in documenta 12 and in 2011 he received the Evens Prize for Visual Arts. In 2013 his latest film Spectres was distributed throughout the network of French cinemas of 'Art et Essai, Recherche et Découverte'.