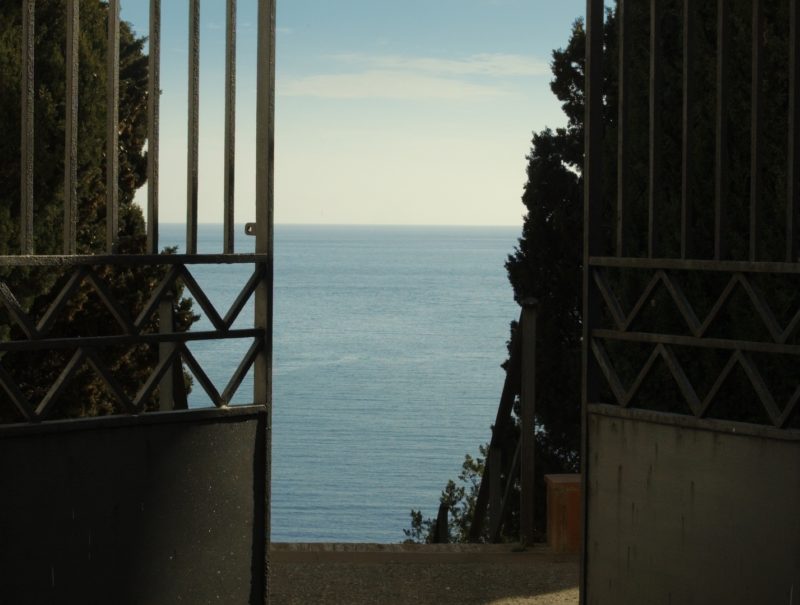 For Now © Herman Asselberghs
For Now by Herman Asselberghs
In times of great turmoil, time comes to a standstill.
The central two movements in For Now are panoramic shots and firm, vertical edits. They show shifts of place without the journey. Nature, the wind, movement occurring on its own: this seems to be the film's real subject matter. The film unfolds in waves. Locations appear, disappear, and come round again – Lewinsky Park, Maximilian Park, Habima Square, Lion Square, Zuccotti Park, Times Square or pastoral landscapes at opposite ends of the Mediterranean Sea. The actions are the same: people wait, pass by, kill time. The contrasts between refugees and citizens, tourists and activists, Israelis and Palestinians, Europeans and Americans: all become less clear. The repetition of these blurred relationships, Asselberghs' decision to film after the fact, the enigmatic inclusion of hand signals – all these work together to reveal a distinct constellation in which things come together momentarily before taking their leave. It is a film running alongside events, alongside time. A contemporary film in the pure sense of the word – a way of being with time. For Now is also a publication.
HERMAN ASSELBERGHS (°1962 in Mechelen) is a Belgian artist whose work focuses on the questioning of border areas between sound and image, world and media, poetry and politics. His installations and videos have been shown at Tate Modern; Centre Pompidou, Paris; documenta X, Kassel; Deitch Projects, New York; CGAC, Santiago de Compostela; hartware, Dortmund; Witte de With, Rotterdam; Netwerk, Aalst; M HKA, Antwerp; Van Abbemuseum, Eindhoven; International Film Festival Rotterdam; Internationale Filmfestspiele Berlin; FID Marseille; EMAF Osnabrück; Medien- und Architectur Biennale Graz; Rencontres Internationales Paris/Berlin/Madrid. In 2007 he won the Transmediale Award in Berlin. Herman Asselberghs, who has published extensively on film and visual culture, teaches at the film department of Hogeschool Sint-Lukas Brussel. He lives and works in Brussels.