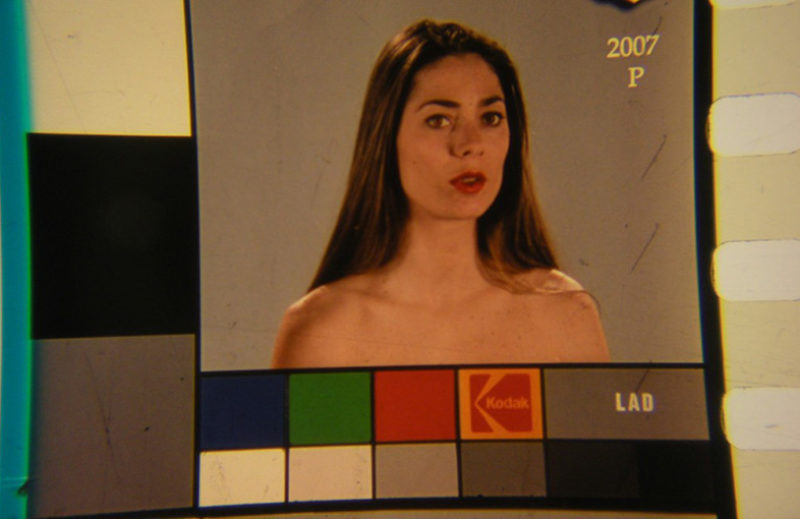 Lili © An van. Dienderen
Lili by An van. Dienderen


In a TV studio, the set dresser Lili is asked to serve as a so-called China Girl. China Girls or leader ladies or Girl head or Lili – used in cinema history since the 1920s – are images of women with Caucasian skin, who are filmed along with a colour bar so that the colours of the film (camera) can be adjusted. These women are almost always white or Caucasian. The Caucasian skin is used as a reference for the grading of camera and printing, ultimately excluding people of colour, as they do not conform to the implicit norm. The film explores the construction of the "white-centricity" of the aesthetic technology of the photographic media, which, according to film scholar Richard Dyer, "assume, privilege and construct whiteness".
Lili tells the story of such a China Girl through archival material, found footage and documentary recordings, questioning the relationship between the process of film and this implicit racism: why are only Caucasian women asked for this process? what effect does this process of filming have on people with a different skin colour? and why are there only women who serve? "Lili" questions the tradition of China Girls contextualized in a society, which, according to anthropologist Michael Taussig, exemplifies chromophobic uneasiness with colour.
(working title: Skin/Blush)


AN VAN. DIENDEREN (1971, Brasschaat, Belgium) is a filmmaker and obtained a PhD in Comparative Cultural Sciences. She made several (inter)nationally awarded films, published in (inter)national journals and directs a small non profit art production company (Elektrischer Schnellseher). She also initiated the international art workspace SoundImageCulture, which helps artists to develop projects in the bordering zone between documentary, anthropology and visual arts. Her work is rooted in cross cultural and interdisciplinary work, relating fields such as film practice and anthropological research, with a focus on cultural identity, multicultural society, visual anthropology and migration. Her films have been awarded in several countries, have been screened in major film festivals worldwide and are distributed through Argos Center for Art and Media (BE) and Women make movies (NY).