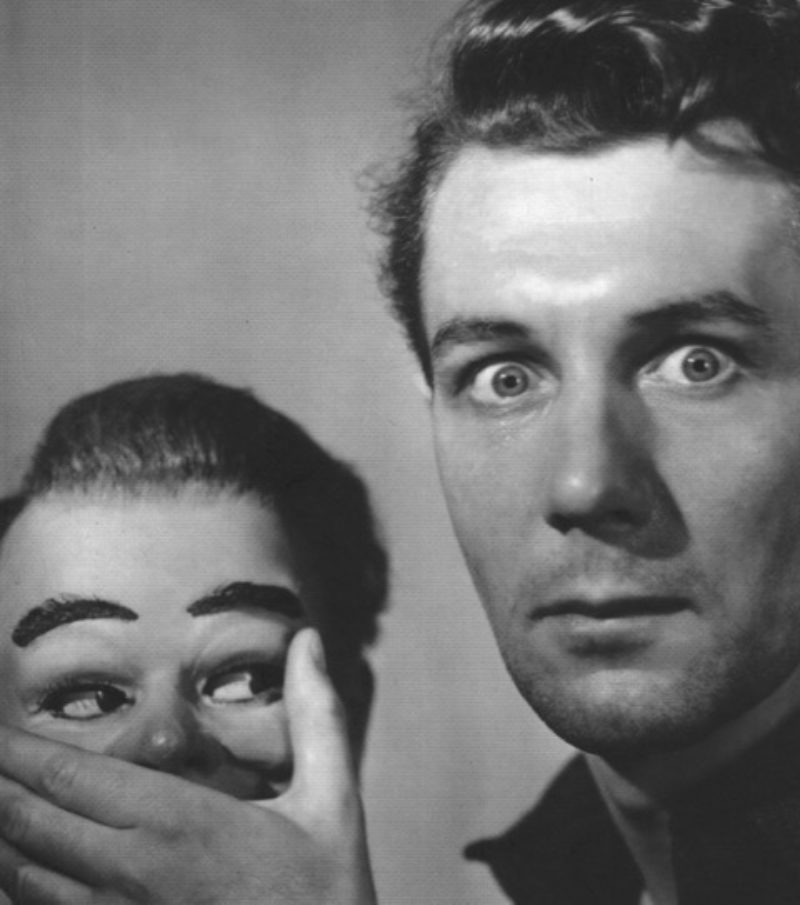 © Mladen Dolar, A Voice and Nothing More (2006)
Qui parle? / Wie spreekt? by Manon De Boer and Latifa Laâbissi
Artist Manon de Boer and choreographer Latifa Laâbissi meet in 2015 during a workshop around the influence of Oskar Schlemmer and the fluidity of working across media and different artistic languages. For both, pluridisciplinarity is essential to their work. They decide to deepen their collaboration in a deliberately dilated, stretched temporality, and in diversified work contexts like itinerant conversations, memories of reading and gardening, correspondence and collages. Their dialogue steps out from result-driven processes, steady rhythms and prefigured calendars. Both de Boer and Laâbissi have consolidated trajectories and working methods and saw in their collaboration an occasion to challenge inertia and function differently. In this way, and over time, they are building a common corpus of images, a mental map that they activate and explore, questioning each other's discipline and advancing into a priori unknown territory.
The project Qui parle? / Wie spreekt? puts the voice at the forefront. It questions the voice's timbre, language and accent.
PERFORMANCE & FILM

To channel all of the influences and voices that they will work with, they found a simple device that will become the basis of a performance and of a film: the earphone. They will make a sound edit of fragments of different conversations of people who are an important reference to them (conversations they find online, on dvd, or recorded in another way). Listening to those voices through earphones, Laâbissi and De Boer will repeat what those persons say. It will seem and sound like a conversation between Manon de Boer and Latifa Laâbissi with the uncanny feeling that, although it is their voices, it is not exactly they who are speaking, but the phantoms that inhabit their bodies and minds.

From February till June 2020, they will work each month for a week together in a residency situation to first edit the texts, then develop the mise-en-scène of the performance, and finally work on the script for the film.

The starting point for the performance is the live 'conversation' (repeating what they hear through the earphones) while activating a space with objects and gestures. The performance will be ready by the end of July.
The film will have as its basis a recording of their voices giving voice to other voices as in the live performance. Of this 'conversation', only the soundtrack will be used (and not a video capture of the performance) to further develop the visual part of the film. The intention is to create in the image a sensorial world on the edge of experimental film and fiction based on images and objects they shared over the last years, plus fragments of Latifa's performance Ecran Somnanbule. The film will be shot at the end of 2020 and the beginning of 2021 in order to finish the post-production by summer 2021.
Image: Book cover A Voice and Nothing More (2006) by Mladen Dolar, using a still from the film Dead by Night.


MANON DE BOER completed her artistic education at the Akademie Van Beeldende Kunsten, Rotterdam, and at the Rijksakademie van Beeldende Kunsten in Amsterdam. Using personal narration and musical interpretation as both method and subject, de Boer explores the relationship between language, time, and truth claims to produce a series of portrait films in which the film medium itself is continuously interrogated. Her work has been exhibited internationally, at the Venice Biennial (2007), Berlin Biennial (2008), São Paulo Biennial (2010), Documenta (2012), Taipei Biennial (2016) and has also been included in numerous film festivals in Hong Kong, Marseille, Rotterdam and Vienna. Her work has been the subject of monographic exhibitions at Witte de With in Rotterdam (2008), Frankfurter Kunstverein (2008), South London Gallery (2010), Contemporary Art Museum of St Louis (2011), Museum of Art Philadelphia (2012), Van Abbe Museum, NL (2013), Secession Vienna (2016) and Groundwork, GB (2018), among others.
LATIFA LAÂBISSI mixes genres and redefines formats to bring onstage multiple off-field elements channelling different figures and voices. The staging of these voices and the face as a vehicle of minority states ties into the danced portions of the work in Self-portrait camouflage (2006) and Loredreamsong (2010). Continuing her thematic study of archives, she created Écran somnambule and La part du rite (2012) based on German dance from the 1920s. Pourvu qu'on ait l'ivresse (2016), co-signed with the set designer Nadia Lauro, created visions, landscapes and images, combining excess, monstrosity, the beautiful, the random, the comic and fear. Since 2011, Latifa Laâbissi has been Artistic Director of the Extension Sauvage artistic and pedagogical program and festival in rural Brittany. In 2016, a monography on the ensemble of her work was published by the Editions Les Laboratoires d'Aubervilliers and Les presses du réel. Until 2019, Latifa Laâbissi will be an Associated Artist at the CCN2 – Centre chorégraphique national de Grenoble and at Le Triangle – Cité de la danse à Rennes.
Production: Auguste Orts, FIGURE PROJECT and Fanny Virelizier