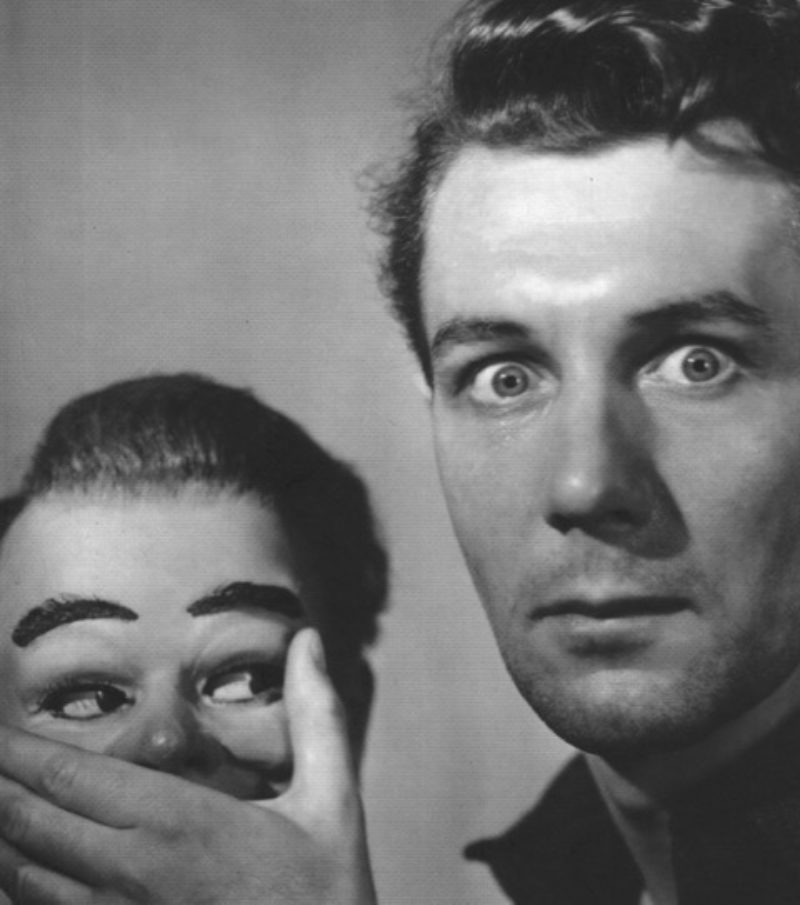 © Mladen Dolar, A Voice and Nothing More (2006)
Ghost Party by Manon de Boer & Latifa Laâbissi
The performance Ghost Party (part 1)
In 2016, artist/filmmaker Manon de Boer and choreographer/dancer Latifa Laâbissi entered a continuous dialogue, addressing the multiple voices that inhabit their bodies and thinking. From the exchange, the conversation itself emerged as a working tool and a performative form. By capturing and 'cannibalising' each other's influences, a genealogy of shared references appeared. Ghosted by the words of artists and writers such as Marguerite Duras, Anne Carson and Casey, in Ghost Party (part 1), their new and first performance together, de Boer and Laâbissi play with language, accents and voices, meshing their selves with others.
The film Ghost Party (part 2)
Ghost Party (part 2) is an experimental film in which dance and film meet while the artistic genealogies of dancer/ choreographer Latifa Laâbissi and filmmaker/visual artist Manon de Boer intermix. Both of their œuvres explore the underlying theme of de-identification, understood as the possibility of change through the absorption of the manifold influences that shape their thinking and being in the world.
Now, in Ghost Party (part 2) Laâbissi and de Boer give a voice to the "voices" from their field of reference.
The film opens with the image of a dark space where a body lights up, moving as if in a trance in an almost animalistic way. This prelude is followed by an image of two women in conversation in an open, light modernist space. The tone of the conversation and their body language at first seem mundane, but slowly a somewhat alienating feeling arises that these bodies harbor other voices.
Scattered in the room are objects, masks and vases. The camera observes the women in a (partly) circular movement, as if trying to encompass the source of the voices - the bodies. This circular movement is interrupted several times, shifting to objects in the space or nature outside. The montage of close up images and sounds of the objects, architecture and nature breaks up the routine appearance of the two conversing women and opens a surreal space of memories and sensorial contrasts.
Interweaving documentary realism and associative images that open up an unconscious or obscure space, the heterogeneity of the form transforms and deconstructs voices, bodies and objects, thus underscoring the fundamental theme of de-identification.
Image: Book cover A Voice and Nothing More (2006) by Mladen Dolar, using a still from the film Dead by Night.


MANON DE BOER completed her artistic education at the Akademie Van Beeldende Kunsten, Rotterdam, and at the Rijksakademie van Beeldende Kunsten in Amsterdam. Using personal narration and musical interpretation as both method and subject, de Boer explores the relationship between language, time, and truth claims to produce a series of portrait films in which the film medium itself is continuously interrogated. Her work has been exhibited internationally, at the Venice Biennial (2007), Berlin Biennial (2008), São Paulo Biennial (2010), Documenta (2012), Taipei Biennial (2016) and has also been included in numerous film festivals in Hong Kong, Marseille, Rotterdam and Vienna. Her work has been the subject of monographic exhibitions at Witte de With in Rotterdam (2008), Frankfurter Kunstverein (2008), South London Gallery (2010), Contemporary Art Museum of St Louis (2011), Museum of Art Philadelphia (2012), Van Abbe Museum, NL (2013), Secession Vienna (2016) and Groundwork, GB (2018), among others.
LATIFA LAÂBISSI mixes genres and redefines formats to bring onstage multiple off-field elements channelling different figures and voices. The staging of these voices and the face as a vehicle of minority states ties into the danced portions of the work in Self-portrait camouflage (2006) and Loredreamsong (2010). Continuing her thematic study of archives, she created Écran somnambule and La part du rite (2012) based on German dance from the 1920s. Pourvu qu'on ait l'ivresse (2016), co-signed with the set designer Nadia Lauro, created visions, landscapes and images, combining excess, monstrosity, the beautiful, the random, the comic and fear. Since 2011, Latifa Laâbissi has been Artistic Director of the Extension Sauvage artistic and pedagogical program and festival in rural Brittany. In 2016, a monography on the ensemble of her work was published by the Editions Les Laboratoires d'Aubervilliers and Les presses du réel. Until 2019, Latifa Laâbissi will be an Associated Artist at the CCN2 – Centre chorégraphique national de Grenoble and at Le Triangle – Cité de la danse à Rennes.
Production: Auguste Orts, FIGURE PROJECT and Fanny Virelizier